HOCKEY LEGEND



Teun de Nooijer:
"The RefCom4All App raises the umpiring of hockey matches to a higher level and also proofs again that hockey continues to innovate, also in the area of umpiring."
UMPIRE SPEECH APP: 
REFCOM4ALL
Umpire app RefCom4All is the communication tool for (hockey) umpires. The goal is simple: to help the umpires with their important decisions. RefCom4All is a voice communicationplatform. A what? A platform with a speech group including open line technology, think of it as a conference call. This means that the two umpires on the pitch, can help or advise each other due to faster consultation. Also nice: new umpires can now realtime be supervised by experienced umpire coaches or assessors. Not only hockey but also other sports can use the app – ask us about the possibilities.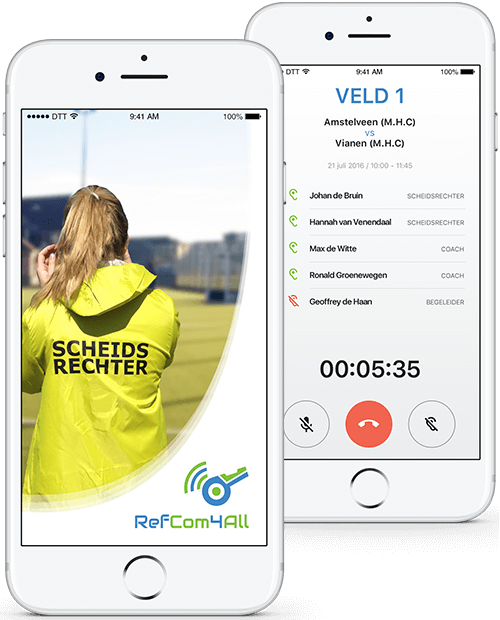 Umpire & Assessor
Sessions
']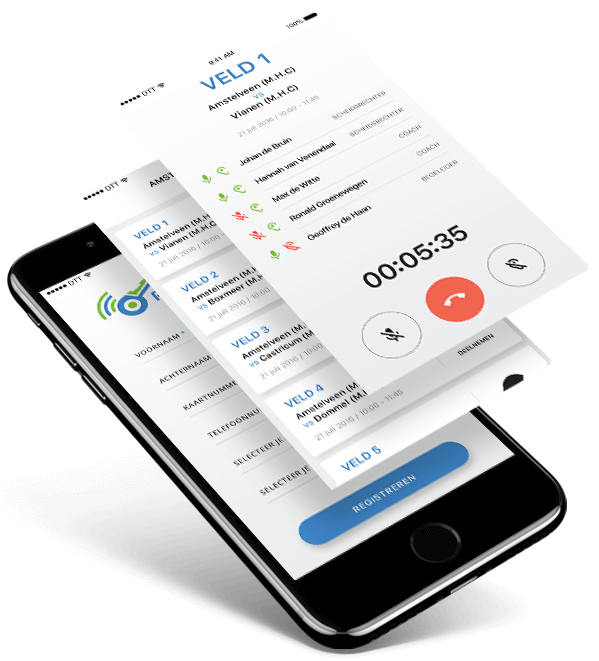 PUSH & PULL
PLATFORM 
Are you an umpire representative of your hockey club?
And do you want to have your club to join our platform?
Nice move! With RefCom4All matches are raised to a
higher level. Contact us using the form and you will
hear from us.
BENEFITS:
       Better support between the umpires themselves.
       During the game support from umpire coaches.
       More self-confident umpires.
       Better umpiring in general.
       More friendly atmosphere on the pitch.
       More fun on and off the hockey pitch.
       More volunteer umpires.
Slide
Slide
If the connection is made you get a clear overview of your speech group.
The match participants including their role and the duration are shown. Also you can mute headphone speakers and microphone if needed. Here you can also adjust the microphone sensitivity.
Slide
With the RefCom4All App you do not use any call minutes, but only limited data via WiFi, 3G or 4G. Of course we made it easy to track your data usage.
In the overview you can see your data usage and also when you have used the different speech groups.